CVRT-time for your business vehicle can be stressful, time-consuming and confusing. But drive into Clare Vehicle Testing Centre and you'll know you've made the right decision. Because our team has one very clear role and focus:
we provide full, professional, expert roadworthy testing of commercial vehicles. Testing, and only testing. We operate solely in this highly specialised area and do not dilute what we do with vehicle servicing, general maintenance or sales. This means we are free to focus our skills and fulfil our mission of being the local, professional vehicle testing centre of choice.
At Clare Vehicle Testing Centre we KNOW vehicle testing inside and out.  We have been giving local businesses and companies on-the-road peace of mind for over 30 years – ensuring their vehicles run safely, efficiently and cost-effectively.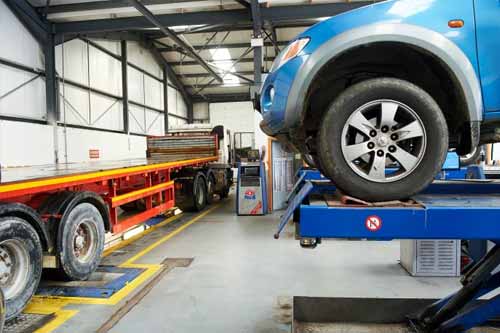 We have the scope
We provide a full range of CVRT services (what some people still call DOE), including LCV, HCV, ADR (Carriage of Dangerous Goods) and Fast Tractor. We work across all commercial vehicles – including light trucks, vans, 4 x 4s, trucks, coaches and buses.
We have the professionals
Our highly-trained and experienced team members work only in the field of vehicle testing. They operate in strict compliance with industry standards and to the highest levels of safety. You'll also find our team members friendly, approachable and ready to help you wherever they can. 
We have the purpose
At all times we work to stringent guidelines as laid down by the Road Safety Authority. Excellence in service and the highest standards possible are a given at our Centre.
We have the proven technology
We constantly invest in our business and are equipped with state-of-the-art technology and facilities. This means we always provide a premium, professional and precision service that you know you can count on.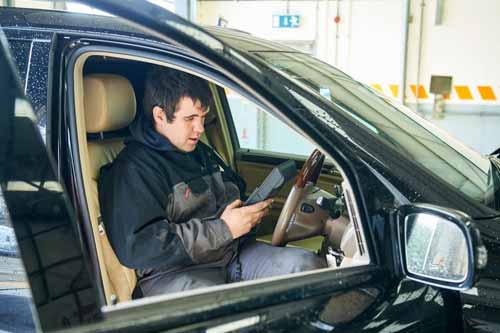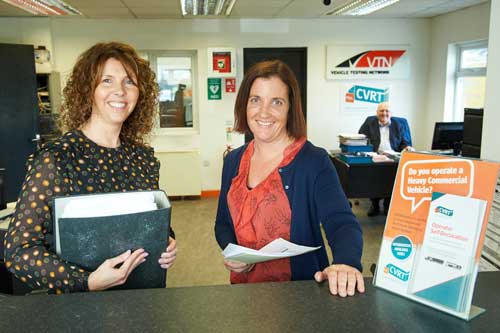 Facilities
---
Free Wifi
A Comfortable waiting area
Live viewing of test in progress